The Lodges Méditerranée campsite has the "Vineyards & discoveries" label to offer wine-lovers an immersive experience
Lodges Méditerranée
Residential leisure park ****
Like in a campsite, but with all the comforts !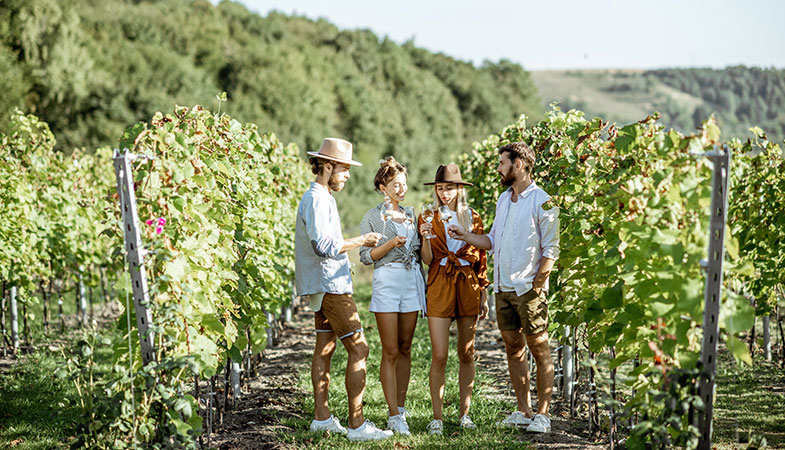 Wine tourism
Nestled in the heart of a renowned winemaking region, our campsite offers a unique experience for wine-lovers and outdoor enthusiasts. The winemaking region around the campsite lends itself to a multitude of discoveries, whether on foot, by bike, on in your car!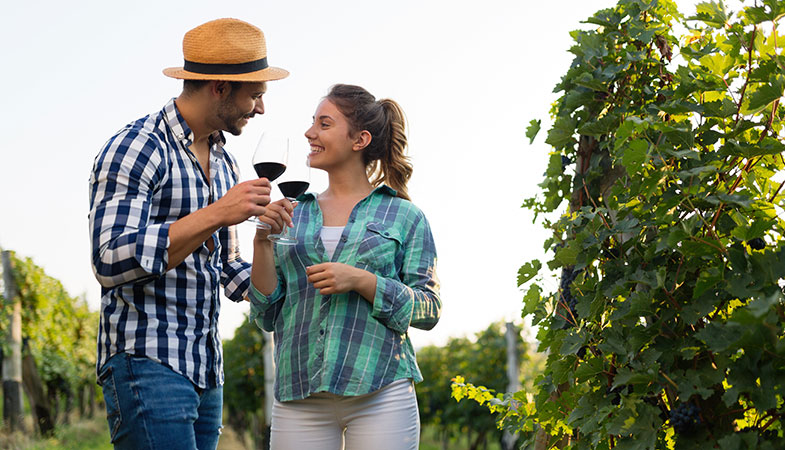 Discovering outstanding vineyards
While you're staying with us, you'll have the opportunity to discover the marvels of the vineyards all around. Guided tours will be organised to take you to meet passionate vine growers, who will share their know-how and the secrets of the winemaking process with you. You'll be able to walk through the rows of wines, admire the traditional landscapes, and learn more about the different varieties of grapes cultivated in the region.

Our campsite also offers exclusive wine tastings. You'll be able to taste a carefully-chosen selection of local wines. Let yourself be charmed by the subtle aromas, complex flavours and characteristic notes of each vintage. It's the perfect opportunity to broaden your knowledge about wine and discover new wine gems.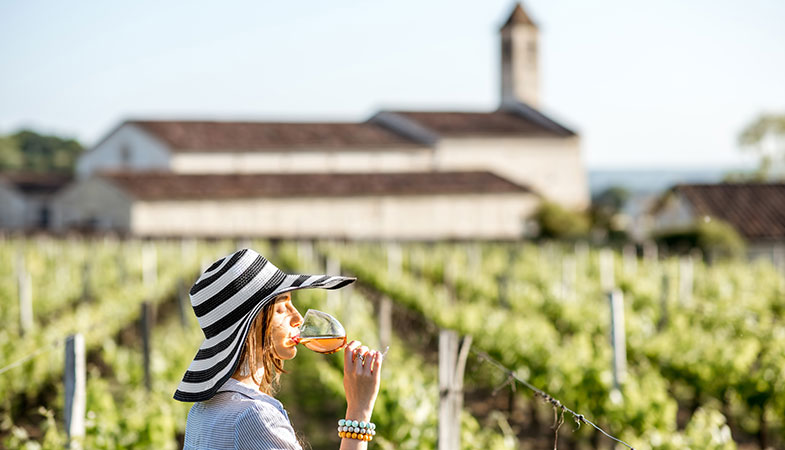 Campsite accommodation amid the vines
After an enjoyable day out exploring the vineyards and tasting the wines, you'll be able to relax in our campsite. Make the most of our modern equipment, such as our indoor and outdoor pools, and the bar-restaurant, where you can savour local dishes accompanied by wines from the region. We offer accommodation in comfortable lodges.

For outdoor enthusiasts, nature trails wind through the surrounding hills, offering spectacular views over the vineyards and countryside all around. You can also hire bikes to explore the region at your own pace, stopping off in the vineyards for spontaneous tastings.

Whether you're a beginner in terms of wine or an experienced connoisseur, our wine tourism campsite is the ideal place to enjoy a genuine sensory experience, combining winemaking discoveries and relaxation in the depths of the countryside. Get ready for an immersive tasting adventure into the heart of the winemaking world.