Welcome for bikes and discovery of the cycle paths at the Vendres-Plage campsite
Lodges Méditerranée
Residential leisure park ****
Like in a campsite, but with all the comforts !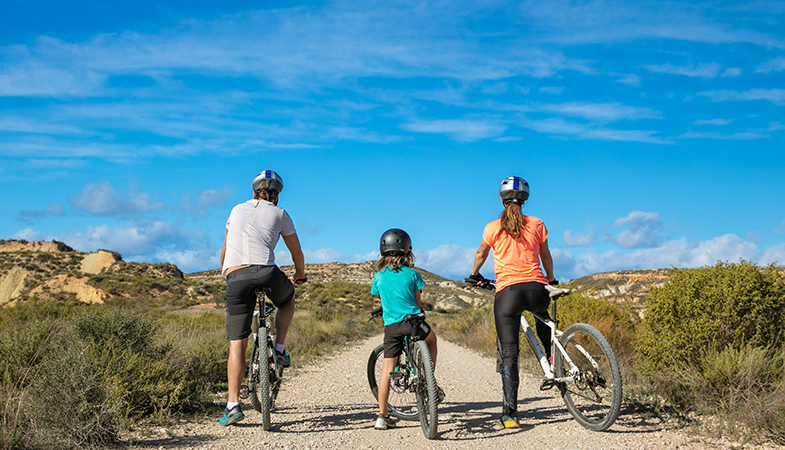 Welcome for bikes

Our cycle paths will take you from Capestang to Béziers, via the Canal du Midi, which is on the list of Unesco world heritage sites and of the "Grands Sites d'Occitanie", and the Malpas Tunnel in Nissan-lez-Enserune, a feat of civil engineering that's not to be missed. A short way from there, the Oppidum d'Ensérune is well worth a visit, with the view over the extraordinary drained freshwater wetland of Montady and the archaeological museum tracing the past of a Gallic village that was among the most remarkable in the Midi. That cycle tour will also take you to the unique site of the Nine Locks of Fonseranes and the superb canal bridge over the Orb, from which you will have a magnificent view of the town of Béziers.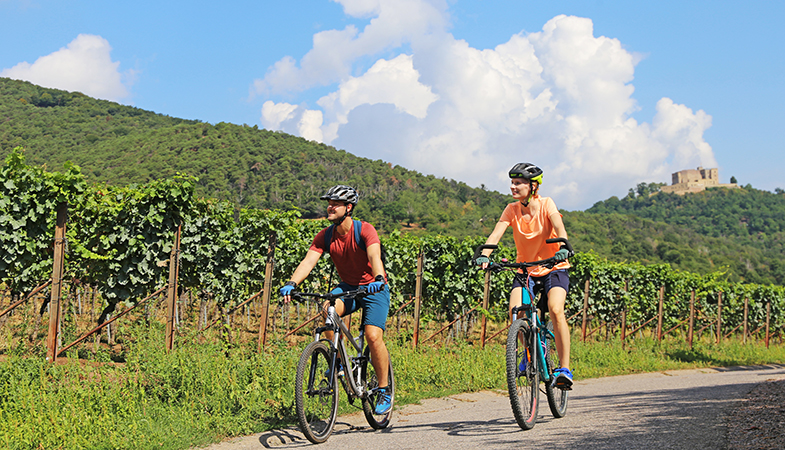 Between those 2 stages, the cycle path 23 "CYCLE LOOP No. 23 – FROM THE VALRAS SEASHORE TO THE CANAL DU MIDI", will take you to ride along the coast, where you can spend the night at the Lodges Méditerranée in a lush green setting 200m from the beach and which offers accommodation for between 5 and 8 persons, all of which is fully equipped (some apartments with a private jacuzzi), and aquatic areas.

Our residential leisure park is located in the heart of the group of villages forming La Domitienne and near the Vendres lagoon, a protected site which is an exceptional conservation area for many animal and plant species. It is home to the largest Mediterranean reed marsh, distinguished by extremely dense semi-aquatic vegetation.
Nearby are the port of Chichoulet to the west, the seaside resort of Valras Plage to the east, and to the north, access to the Domaine de Bayssan, a cultural site that offers live entertainment and games areas for children.
All you have to do is leap on your bikes and come to visit our beautiful region!